UPCOMING RELEASES IN DECEMBERFrom The Inland Sea --- pre-orders being take now!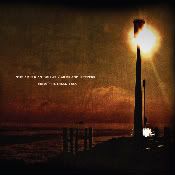 Yes, our 2nd full-length album has just been released and a lot of you are still waiting for your CD/vinyl pre-orders (which will be getting to you very soon!), but we do already have another release to announce. We're releasing a split EP with our good friends in The American Dollar titled "From The Inland Sea." It contains 3 new tracks by each band, and will be released in CD, LP and digital formats. The vinyl edition will contain a special bonus track which is a collaboration between the two bands, BUT, if you pre-order the CD version you get this song as a free download way ahead of the vinyl! The official release date is Dec. 15, 2009, but CD pre-orders are being take now
HERE
. The CD will ship on Dec. 14; vinyl pre-orders are still TBA. We've uploaded a new song from the split called "The Catcher Elsewhere." You can listen to it on our
myspace page
.
Matador alternate versions/b-sides EP
In addition to the split, we're also releasing an EP of alternate versions and b-sides from Matador. This will be a very limited hand-made edition and will mostly be sold on the European tour in January, but we will make it available online starting on Dec. 24. No fancy pre-ordering or anything, it'll just pop up on our myspace page and you'll be able to buy it if you'd like. The EP will contain alternate versions of the songs Matador and Simone, as well as more stripped down versions of Kino. We'll also have 2-3 b-sides that never made it onto the album.
MATADOR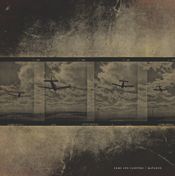 Pre-orders are being shipped now, if you haven't received your copy of the CD or vinyl yet, please be patient---it will be in your hands very soon. Thank you very much to all that pre-ordered---the colored vinyl is almost out, and CDs have sold quite well thus far. We appreciate your support, it means a whole lot as we can't do this without you!
Matador is now available on
iTunes
if you'd like to check that out.
If you haven't ordered yet and are interested in doing so, visit our
myspace page
for all the info.
RADIO
We are currently in the midst of a radio campaign for Matador. We're trying to reach the CMJ charts and need you help to do it! Please
CLICK HERE
to see a full list of radio stations and their respective phone numbers. If you see one near where you live, please call in and request a song from Matador!
UPCOMING TOUR DATES
In support of the split release with The American Dollar, we'll be playing a few shows together in December on the east coast. The CD will be available at these shows.
We'll also be heading out for a full European/UK tour at the end of December and January in support of "Matador." Most dates will be with Ben Shepard of Uzi & Ari, who'll be singing on our songs and also opening as a solo act. If you live overseas, don't miss these shows---it'll be a very rare opportunity to catch us playing many of our songs with live vocals.
Full dates are below.
____________________
Nov. 21 - Portland, ME @ SPACE (w/ El Ten Eleven)
*
Dec. 9 - Allston, MA @ Great Scott (w/ The American Dollar)
Dec. 10 - Worcester, MA @ Ralph's Diner (w/ The American Dollar)
Dec. 12 - Wilkes Barre, PA @ River Street Jazz Cafe (w/ The American Dollar)
*
Dec. 28 - Luxembourg City, LU @ Exit07 (w/ Ben Shepard of Uzi & Ari)
Dec. 29 - Gent, BE @ Video (w/ Ben Shepard of Uzi & Ari)
Dec. 30 - Hull, UK @ Delphi Club (w/ Ben Shepard of Uzi & Ari)
Jan. 1 - Bristol, UK @ Start The Bus (w/ Ben Shepard of Uzi & Ari)
Jan. 2 - Brighton, UK @ Freebutt
Jan. 3 - London, UK @ George Tavern (w/ Ben Shepard of Uzi & Ari)
Jan. 4 - Lille, FR @ La Malterie (w/ Ben Shepard of Uzi & Ari)
Jan. 5 - Karlsruhe, DE @ Jubez (w/ Saxon Shore)
Jan. 6 - Frankfurt, DE @ Ponyhof (w/ Ben Shepard of Uzi & Ari)
Jan. 7 - Dornbirn, AT @ Schlachthaus (w/ Ben Shepard of Uzi & Ari)
Jan. 8 - Luzern, CH @ Treibhaus (w/ Ben Shepard of Uzi & Ari)
Jan. 9 - Lausanne, CH @ Bleu Lezard (w/ Ben Shepard of Uzi & Ari)
Jan. 10 - Bamberg, DE @ Morph Club (w/ Ben Shepard of Uzi & Ari)
Jan. 11 - Oberhausen, DE @ Drucklufthaus (w/ Ben Shepard of Uzi & Ari)
Jan. 12 - Kiel, DE @ Prinz Willy (w/ Ben Shepard of Uzi & Ari)
Jan. 13 - Hamburg, DE @ Haus 73 (w/ Ben Shepard of Uzi & Ari)
Jan. 14 - Hannover, DE @ Feinkost Lampe (w/ Ben Shepard of Uzi & Ari)
Jan. 16 - Magdeburg, DE @ Projekt 7
Jan. 17 - Berlin, DE @ NBI
Jan. 18 - Poznan, PL @ Pod Minoga
Jan. 19 - Prague, CZ @ Modrá Vopice
Jan. 20 - Nurnberg, DE @ Muz
Jan. 21 - Dresden, DE @ Scheune
Jan. 22 - Leipzig, DE @ Paris Syndrom
Jan. 23 - Stuttgart, DE @ Cafe Galao
All the latest updates will be posted on our
myspace page
.
KICKSTARTER
We've started a project through Kickstarter called "Arms and Sleepers go on tour, continue to release new music and try to stay alive!" Basically, we're trying to raise $2,500 by Feb. 15, 2010 to fund a lot of the projects we are involved with and to help us stay out of debt. We've spent a lot of money in order to continue releasing music and touring, and it's getting more and more difficult to stay financially alive. We're turning to you to help us stay on track---you can donate anywhere between $1 to $500, and there are a lot of cool deals involved (signed old and upcoming releases, rarities, even a new song written just for you!). Help us reach our goal---you can view a little video and read up about what we're doing by
clicking here
.
_____________________________________________
Thank you for reading all this. We have a lot of exciting things coming up to finish off the year and also planned for the first half of 2010. Expect plenty more releases and touring in the spring, and as always, thank you for continuing to support Arms and Sleepers!
xoxo
Max & Mirza
_
Buy:
BIG CARTEL
iTUNES
Follow us on:
MYSPACE
TWITTER

FACEBOOK
YOUTUBE

LAST.FM

iLIKE