Hi there!
Hope everyone is doing well. We have a bunch of exciting news to share with you, so here's an update on many fronts…
FIRST & FOREMOST…
We want to sincerely thank everyone that has supported us in the year 2008. Whether you came to a show, bought a CD, let us crash at your place, helped us promote our music, left a nice comment somewhere on them internets---whatever it might have been, we really appreciate your contribution and enthusiasm! Without your support it would be difficult to continue releasing music and touring, and, well, we're still here, so thank you!
NEW RELEASES
Several releases are being planned for 2009. In February, our first ever 7" vinyl will be released to the world via Ericrock. It's titled "The Motorist" and will be limited to 500 copies. It will include:
4 new tracks
4 videos to accompany each track (download code will be included with every copy)
Free MP3 download with a purchase of the 7"
More info on this, including pre-order details, will be coming your way very soon.
Following this, our new yet-to-be-named full length album will be released in May. We'll have more details about this soon as well.
At some point early next year, we will also be self-releasing our follow-up to "Cinematique," with mostly piano and ambient compositions. It will be hand-packaged and most likely limited to 100 copies. Expect it MAYBE in February around the time that the 7" is released, if all goes according to plan (which it never does…)
UPCOMING TOURS & SHOWS
We're going to try and play as many shows as possible in as many countries as possible next year. So far, we have a short European tour and a long US tour lined up, with some Northeast dates in between and more US touring to be announced for late spring. We are also working on some Japan dates hopefully in the summer, and further European and North American touring in the fall. Here's what we know for sure thus far:
European Tour (w/
Lymbyc Systym
, Jan. 2 – 12):
Jan. 2 – Frankfurt, Germany @ Elfer Club
Jan. 4 – Fulda, Germany @ Kulturkeller
Jan. 5 – Koprivnice, Czech Republic @ Nora Club
Jan. 6 – Vienna, Austria @ B72
Jan. 8 – Bolzano, Italy @ Bunker
Jan. 9 – Luzern, Switzerland @ Treibhaus
Jan. 10 – Hannover, Germany @ Feinkost Lampe
Jan. 11 – Berlin, Germany @ NBI
Jan. 12 – Cologne, Germany @ Tsunami Club
Jan. 17 – Duisburg, Germany @ Steinbruch (w/ Pg.Lost)
Jan. 18 – Siegen, Germany @ Vortex (w/ Pg.Lost)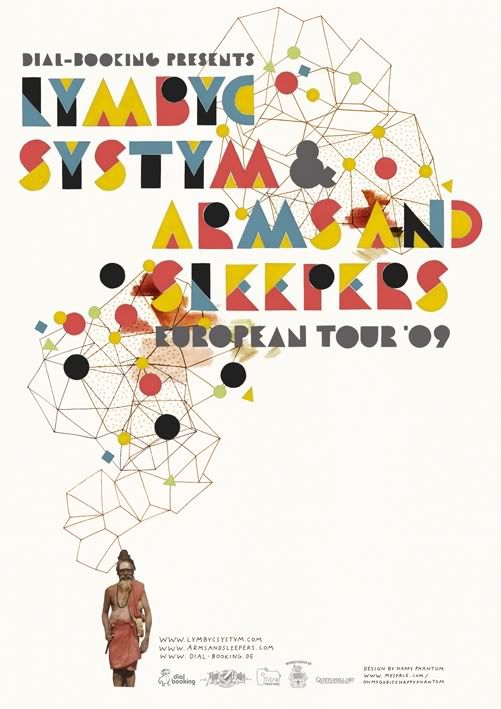 Northeast Tour (w/
the Baltic Sea
, ) & other shows:
**NEW** Jan. 27 - Cambridge, MA @ WMBR 88.1 FM (live on Pipeline @ 9pm)
Jan. 28 – Allston, MA @ Great Scott (also w/ Henry Gale & The White Mountains)
Jan. 30 – Portland, ME @ SPACE (also w/ Hadoken)
Jan. 31 – Montreal, QC @ Casa Del Popolo (also w/ Thisquietarmy & Depost Through The)
Feb. 5 – Brooklyn, NY @ Monkey Town (w/ the American Dollar, Elika)
Feb. 6 – Annandale-on-Hudson, NY @ Bard College
Feb. 14 – Somerville, MA @ PA's Lounge (w/ Travels [CD release], Animal Hospital, Mary Page)
"The Motorist" US Tour:
Feb. 19 – Baltimore, MD @ Metro Gallery
Feb. 20 – Norfolk, VA @ the Boot
Feb. 21 – Richmond, VA @ the Triple
Feb. 22 – Asheville, NC @ New French Bar (w/ Somni Suite)
Feb. 25 – Chapel Hill, NC @ Nightlight (w/ Andrew Weathers)
Feb. 26 – Athens, GA @ Go Bar (w/ Bambara)
**NEW** Feb. 27 - Atlanta, GA @ Drunken Unicorn (w/ A Fight to the Death, The Killer and the Martyr)
**NEW** Feb. 28 - Pensacola, FL @ Sluggo's
March 1 – New Orleans, LA @ Circle Bar
March 2 – Baton Rouge, LA @ Red Star Bar
March 4 – Denton, TX @ Rubber Gloves
March 6 – Prescott, AZ @ Raven Café
**NEW** March 7 - Tucson, AZ @ Club Congress
March 8 – Los Angeles, CA @ Eagle Rock
**NEW** March 9 - San Diego, CA @ Pink Bar
March 10 – Santa Cruz, CA @ Crepe Place
March 11 – San Francisco, CA @ Hotel Utah
March 12 – Eugene, OR @ Sam Bond's Garage
March 13 – Seattle, WA @ Holy Mountain (w/ Joy Wants Eternity, The Apple War)
March 14 – Spokane, WA @ Empyrean Coffeehouse (w/ The Apple War)
March 15 – Portland, OR @ Holocene
March 16 – Boise, ID @ Neurolux (w/ Mirah)
March 17 – Salt Lake City, UT @ Kilby Court (w/ Mirah)
March 18 – Denver, CO @ Larimer Lounge
March 20 – Austin, TX @ SXSW (details TBA)
March 21 – Austin, TX @ SXSW (details TBA)
**NEW** March 24 - Lexington, KY @ C.P.R.
March 25 – Pittsburgh, PA @ WPTS 92.1 FM (interview + performance @ 9pm)
March 25 – Pittsburgh, PA @ Brillobox
March 26 – Rochester, NY @ the Bug Jar
**NEW** March 27 – Jamestown, NY @ Labyrinth Press (8:30pm)
**NEW** March 27 - Jamestown, NY @ Mojo's (10pm)
March 28 - Philadelphia, PA @ TBA
More dates will be confirmed soon, so please do check our
myspace page
for all the latest info.
CURRENT RELEASES/MERCHANDISE
As you may know, Black Paris 86 double vinyl has officially been out since the end of October. There are a handful blue vinyl copies still left, and available directly from
Ericrock's website
. The blue version is limited to 100 copies and comes with an additional artwork insert that is hand-numbered. We'll be taking the remainder of these (about 15) on the European tour in January, so if you'd still like to get one, order it now!
If you are in the Boston area and would like one, the black vinyl copies are available at most Newbury Comics stores. We'd love you if you purchased it there because it helps us keep it in stock for a while longer, and it's nice to have vinyl available at record shops!
Our first-ever release, "bliss was it in that dawn to be alive," is down to a handful copies as well. If you'd like to get one, please visit
Fake Chapter's website
, or you can buy it
directly from us
. There are talks about doing a vinyl version of this release with a bonus song and additional artwork, but this won't be for a while. We'll let you know when/if we get closer to this.
We have some new t-shirts. Both the old design and a new design have been printed on American Apparel t-shirts and will be available at all upcoming shows, and from our website in the very near future.
And one more thing… We recently did an interview with the German online magazine Tokafi. It's available
here
.
Ok, that's about it. Thanks for reading, and we hope to see you at one of the upcoming shows!
HAPPY NEW YEAR!
a&s
MYSPACE
LAST.FM
YOUTUBE
FACEBOOK